Rockley Photonics: Bold Plans In Tough Times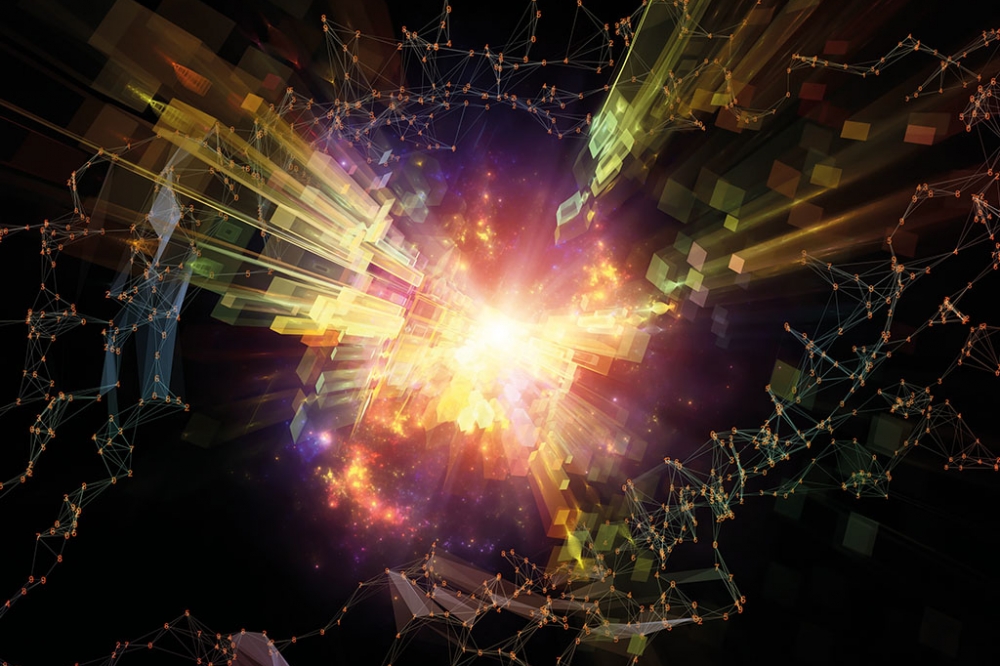 How an up and coming silicon photonics start-up plans to take on a soon-to-be multi-billion dollar industry.
By Rebecca Pool.
Earlier this year, UK-based Rockley Photonics won $50 million in investment funds to grow its silicon photonics manufacturing technology, crucial for integrating III-V materials to silicon photonics integrated circuits. Investments now total more than $225 million, with the platform ready to take on large-volume production of high density photonics circuits, including optical fibre and datacentre communication transceivers.

As chief executive, Andrew Rickman, says: "The latest funds are testament to the strength of our technology... We're on track for the big wave of 400G transceivers and believe we'll be in a pre-eminent position for the further wave of 800G transceivers for data centres."

The timing of the funding isn't surprising. Over the next few years, the global silicon photonics market is expected to mushroom, with analysts unanimous that the market will be worth at least $3 billion come 2025 to 2027.

US-based Research and Markets predicts a mighty $3.77 billion by 2027, Global Market Insights, US, forecasts $3 billion by 2026, while Yole Développement of France, reckons the silicon photonic transceiver industry will be worth $3.6 billion come 2025. Today's market comes in at around $800 million.

Growth looks set to be largely fuelled by increasing demand for high-speed broadband services and deployment of 5G technologies and data centres worldwide, including developing nations, with applications such as LiDAR also emerging in the automotive sector. And like its competitors, Cisco, Intel, Macom, Mellanox, Neophotonics and more, Rockley Photonics is intent on capturing market share here.

However, Rickman and recently appointed chief commercial officer, Vafa Jamali, also believe the healthcare and wellness sector holds huge promise, with the company developing optical sensing chipsets for handheld and wearable devices.
Jamali spent more than 25 years working in the medical device industry, most recently at US-Ireland based, Medtronic, and reckons that while home health has been an emerging trend for some time, the pandemic has accelerated demand.

"So many people now want to have a lab on their wrist [that provides] accurate and meaningful measurements that they can trust," he says. "This market is enormous and is growing at up to 10% CAGR - I think there's a great opportunity to disrupt with a better technology, and we reckon we have something that can do this."

"So that's my thesis for coming to Rockley after 28 years in medical devices," he adds. "There's nobody that aggressively addresses this market [with non-invasive devices], I am excited."

Rickman is equally bullish, and highlights how wearables and smartphones are addressing a $45 billion market right now. "In our journey of thirty years in silicon photonics, we're always looking out for that massive opportunity, and we know that anything that really gets driven by an economy of scale is in a consumer market," he says. "So we saw this opportunity in devices for health and wellness - we believe that this is by far the single biggest opportunity in the field of silicon photonics."

Winning formula
But how does Rockley Photonics intend to compete with the industry players such as Cisco and Intel? Rickman is no stranger to tech giants.

Cisco and Intel each invested $10 million in Bookham Technology, the silicon photonics components business he founded back in 1988. Meanwhile, the company he chaired from 2008, Kotura, was acquired by Israeli-American computer networking multinational, Mellanox Technologies, for its 100G photonic ICs in 2013.

Since launching Rockley Photonics, in 2013, Rickman has asserted that the company's 'third generation' silicon photonic platform is very different to the technology he helped to pioneer, and is offered, by rival firms. While most existing technologies integrate photonics structures with CMOS on a semiconductor chip, Rickman describes Rockley's silicon photonic process as 'engineered from the ground-up and optimised for photonics and not electronics'. And the platform still runs in large-scale silicon foundries.

According to the chief executive, difficulties arise when using a CMOS approach to integrate photonics structures at sub-micron dimensions as the wavelength of the photon is of the order of a micron. Rockley's platform counters this in a number of ways, including the use of multi-micron waveguides that lead to lower waveguide losses and more consistent performance.

The platform also eliminates the need for active precision fibre alignment, a key stumbling block in the manufacture of transceivers, efficiently integrates III-V materials, removes expensive specialised processing techniques and can also pack a large number of components at high density. Indeed, in 2018, Rockley demonstrated how its technology could cost-effectively manufacture high-density optoASICs for datacentre switching.

China links
But beyond the different platform approach, Rockley also hopes to have an edge on its competitors by having a foot in the Chinese market with its joint venture with optical fibre and cable provider, Hengtong Optic-Electric. The partners are manufacturing 400G optical transceiver modules based on Rockley's silicon photonics technology.

"We also realised that to be competitive we needed to take a vertically integrated approach to the market, and the Hengtong joint venture enables this," points out Rickman. "So we're now ramping up and shipping chips to our customers."

Indeed, the timing looks right and the market is growing. The silicon photonics industry has already shipped millions of units of optical transceivers, and beyond Hengtong, other China-based companies have entered the market.

For example, Chinese cloud computing business, Alibaba Cloud, teamed up with US-based and Nokia-owned, silicon photonics developer, Elenion Technologies, and has manufactured a 400G optical transceiver. And China-based optoelectronics device provider, Broadex Technologies, has also joined forces with German start-up, Sicoya, which manufactures silicon photonics transceiver chips.

Rickman is excited. From word go, Rockley has been working closely with large silicon and III-V materials foundries, as well as packaging facilities, preparing for the all-important ramp to large-volume manufacture.

"We believe that we now have the lowest cost technology and the lowest cost business structure to address a market of a particular time, including this extraordinary opportunity in health and wellness," he says. "Next year is going to be all about ramping up production and from there on in, we expect volumes to grow significantly."


PIC International to return to Brussels – bigger and better than ever!

The leading global integrated photonics conference and exhibition will once again bring together key players from across the value chain for two-days of strategic technical sessions, dynamic talks and unrivalled networking opportunities.

Join us face-to-face on 18-19 April 2023
View the agenda.
3 for the price of 1. Register your place and gain complementary access to TWO FURTHER industry leading conferences: CS International and Power Electronics International.
Email info@picinternational.net or call +44 (0)24 7671 8970 for more details.