PI announces new alignment system for silicon photonics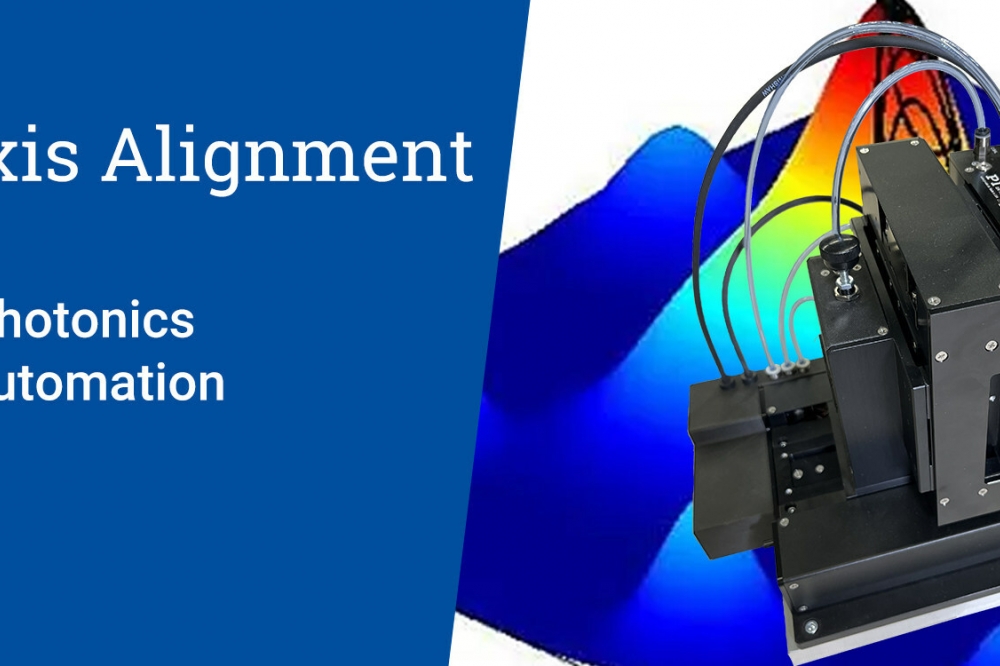 Physik Instrumente (PI), a precision motion control technology company, has announced it has expanded its family of photonics alignment automation systems, with a new air bearing-based multi-axis assembly and an EtherCat-based high-performance motion controller with embedded alignment algorithms. The company says the new system offers a unique combination of direct-drive maintenance-free air bearing alignment stages with sophisticated first light search and alignment routines, and could save a significant amount of time – a critical factor in silicon photonics alignment automation.
The F-143 alignment system is based on three A-143 air bearing stages in an XYZ configuration. According to PI, each axis provides a travel range of 25 mm, with a maximum velocity of 250 mm/s, and acceleration up to 10 m/s2, while preloaded air bearings guarantee flatness and straightness of 0.25 µm and 0.05 µm, respectively. The company also says that the vertical axis stage is equipped with an adjustable counterbalance and brake mechanism to offset the force of gravity on the motor and prevent potential collisions with a SiPh wafer in the event of a power failure.
PI adds that a special, EtherCat-based motion controller with embedded photonics alignment algorithms and user-friendly software allows the system to perform alignments up to 100 times faster than conventional optical alignment engines.
Finally, the use of friction-free, wear-free, and maintenance-free components along with the absence of lubricants seeks to make the air bearing automated alignment system ideally suited for silicon photonics wafer probing and other clean-room applications.