KrellTech announces new GEO processing system for PICs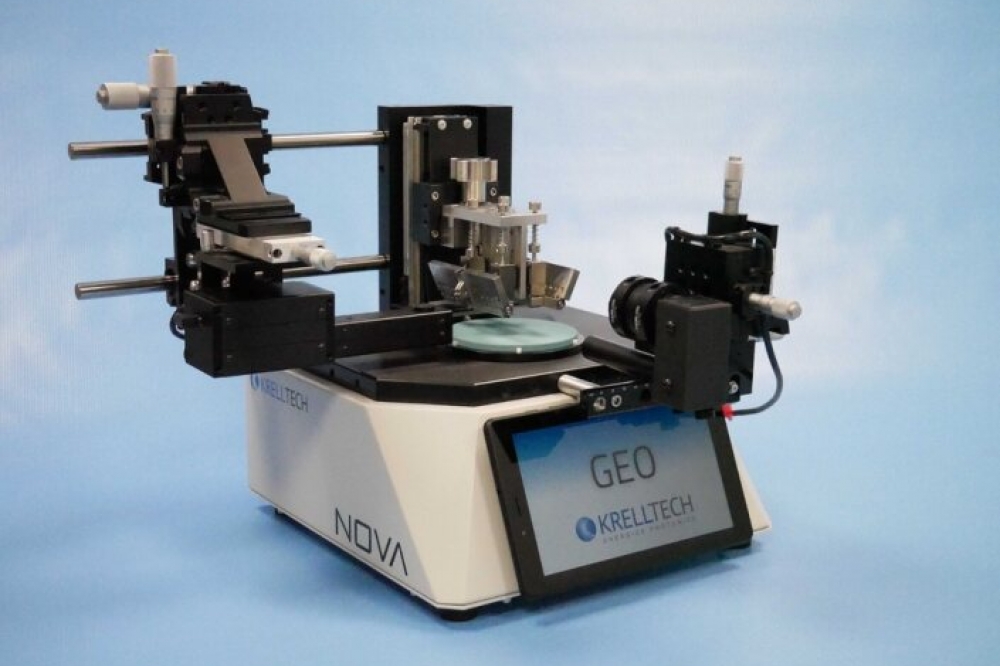 KrellTech, a manufacturer of optical polishing and inspection equipment, has announced its new GEO processing system. GEO, based upon the company's existing NOVA polisher, is specially configured to address the unique requirements and processing challenges of the emerging photonic integrated chip (PIC) industry. KrellTech describes the system's workholder fixtures as providing adjustable mounting mechanisms to accommodate varying chip dimensions, while taking into consideration the fragile and sensitive waveguide surface features. The company also says that flat, angled and multi-faceted geometries can be formed on optical chip edges and endfaces.
Chris Bruno, Vice President of Engineering, who directed the design efforts of the engineering team behind GEO, said: "Krell has always tackled the more challenging photonic applications, ranging from bare fibre polishing and shaping, to esoteric medical devices and optical probes. The new technologies we developed for these applications have been incorporated and optimised in GEO to solve the specialised demands posed by PICs and waveguides."
Adding that GEO can manipulate chip positioning and movement to a micron level, Bruno added: "This enables precise material removal while maintaining critical lengths. Combined with GEO's unique "microfeed" advancement feature, superior dimensional tolerance control can be achieved and maintained on a consistent basis." GEO offers wireless tablet control using a familiar Android interface for ergonomic operation. A "manual" mode is ideal for initial process development, whereas "programmed" modes allow for deployment into production environments.
While accurate and repeatable polishing is a must for PIC optical performance, its quality must be verified and assured. GEO integrates vision systems to address the task of quality assurance while PIC chips and optical waveguides are still loaded in the workholder fixture. A profile videoscope allows viewing of the polishing process in real time with the ability to measure final geometries and monitor material removal. Polished surfaces can also be scrutinised with GEO's in-line inspection videoscope. According to KrellTech, these features mean that GEO is its own workcell, transforming its operating technician into both a processer and QA inspector.
"KrellTech has had a history of product innovation and has become the "go-to" company for emerging optical industries," concluded Bruno. "The introduction of GEO solidifies Krell as the leader in photonic innovation."