Accelerating the photonics transition with much shorter R&D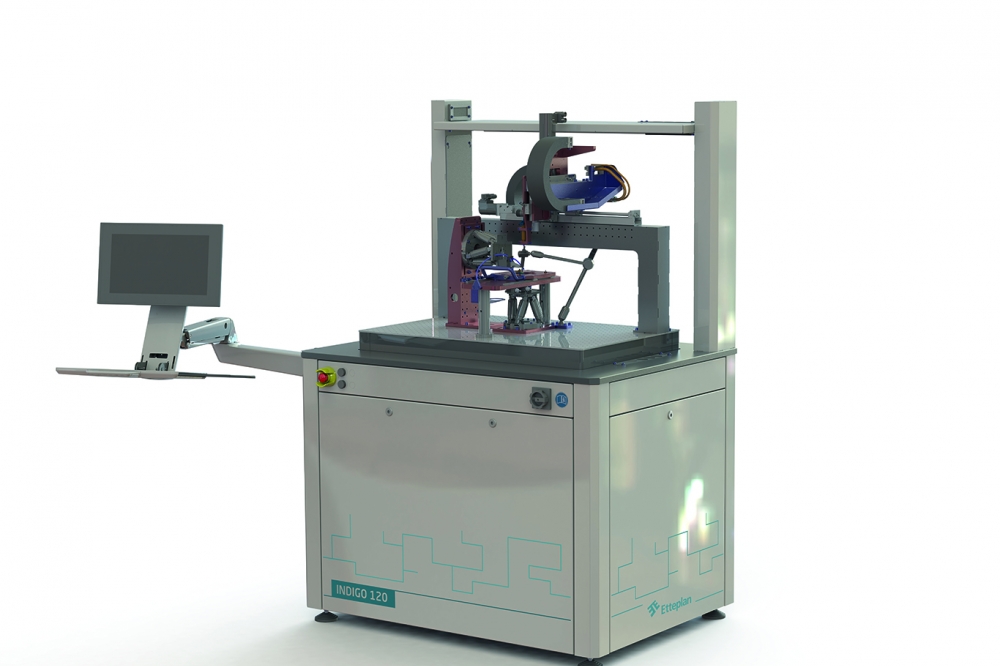 To accelerate the transition from electronic to photonic integrated circuits (PICs), a breakthrough in cost and cycle time of the manufacturing process is needed. Etteplan developed an R&D solution which accelerates the process. The solution uses a simple and efficient block-based programming interface via a standard web browser to enable users to program the production sequences themselves.
Companies in the photonic industry, developing new products or products novelties, that are transitioning from startup to scale up and are working on the first prototypes, are seeking ways to quickly and reliably align photonic components and validate their product development. Despite all the developments, growth of integrated photonics is hampered by slow prototyping and R&D.
Technology developed in international consortium
The EU-funded ULTRAPHO project aims to validate and commercialize a novel photonics concept. It will boost Europe's semiconductor industry to a world-leading level in the field of photonics technologies and devices that use graphene to increase the data transmission capacity of optical fibers. Goal of the ULTRAPHO FTI project is to change the market for photonic communication devices by bringing a groundbreaking technology to the market. The final goal is to establish a novel world leading enterprise in the semiconductor industry in the EU. Supported by major players like Nokia, Sony, and GlobalFoundries, the consortium members will become worldwide leaders in the emerging field of photonic technologies and devices. The fundamentally new high-speed photonic devices use graphene to increase data transmission capacity of optical fibers. Together with novel fabrication and characterization tools and technology developed and marketed by the consortium the whole value chain from fabrication to the final product is covered.
The consortium markets an ultrafast and broadband graphene photodetector which is of increasing importance for datacenters or 5G infrastructure.
A solution to accelerate photonic R&D
To help accelerate the photonic transition, Etteplan developed 'Etteplan Indigo'. A modular machine platform for the assembly of a wide range of micro-optical elements, such as the graphene photodetector by Black Semiconductor and Graphenea. "Black Semiconductor and Grahenea are developing a photodector with graphene, capable of converting optical signals to RF and vice versa", tells Niels Jansen, manager Engineering at Etteplan. "They have asked Etteplan to help find solutions for the back-end assembly of this product.
As this product was still in development, flexibility in the production sequence of the packaging solution became a crucial element. Typically it takes days of work to adjust the machine platform from product X to do a test with product Y. As a general rule, the machine supplier has to be called in to convert machine settings. If for a product change one would have to move the gantry to a different position, choose a different alignment route, this takes a lot of time with a PLC control.
You have to create it, test it offline, track software changes and someone has to come on site to adjust settings, test and validate. This quickly adds up to six to eight charged hours, provided a programmer is readily available to make these changes.
By changing production parameters or complete sequences in a simple manner, multiple variations in the product design can be tested and validated quickly and comfortably, in the end enabling the development of the product to achieve quality results and limited lead time. Etteplan developed a solution that enabled just that.
Based on the open source platform Blockly, the solution combines a simple and efficient block-based programming interface via a standard web browser to enable users to program the production sequences themselves."