FBH presents latest light sources at Photonics West 2023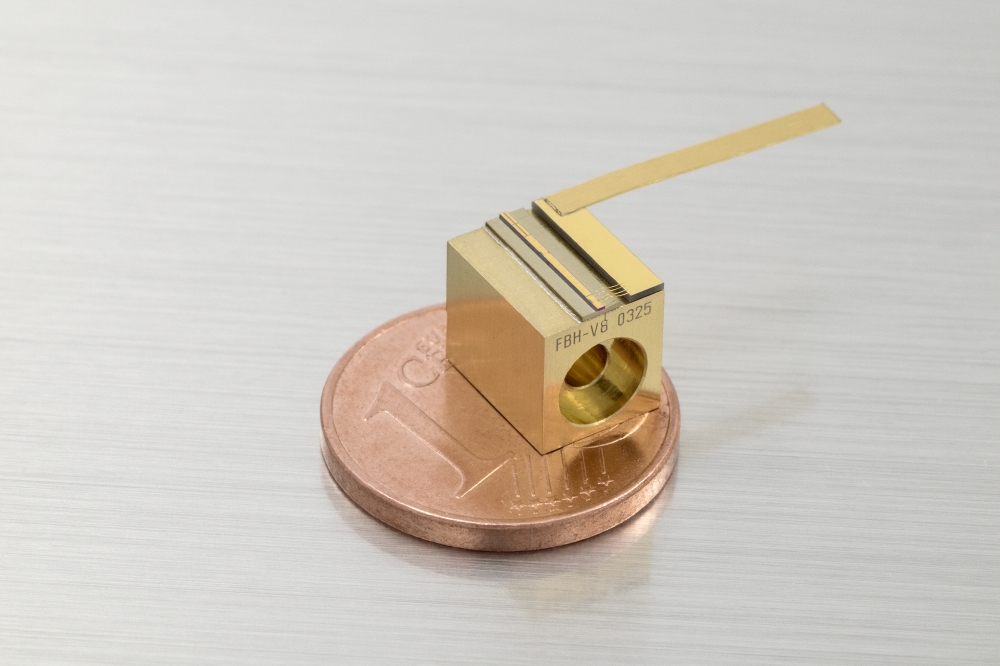 Exhibits include novel diode lasers and modules as well as a UV LED irradiation system

The Ferdinand-Braun-Institut (FBH) will present its latest developments in diode lasers and UV LEDs at Photonics West 2023 in San Francisco (28th January to 2nd February).
In addition to its established diode-laser-based light sources, FBH will exhibit its latest progress in high-power kilowatt-class pump modules, which the institute is currently scaling from pulsed into continuous wave mode operation and from emission at wavelengths around 1 µm into longer wavelengths around 1.5 µm.
FBH will also present its LED-based irradiation systems. Equipped with inhouse developed UVC LEDs, the system can be used for the disinfection of surfaces and directly on the skin, for example, to eradicate multi-resistant pathogens such as MRSA and MSSA as well as further bacteria and viruses.

Amongst other exhibits, there will be a red DBR (distributed Bragg reflector) laser chip for strontium-based optical atomic clocks. It has a record spectral linewidth of only 0.4 MHz.
FBH will also show a monolithically integrated Extended Cavity Diode Laser (mECDL). This is part of ongoing research in transferring the hybrid micro-integrated concept of GaAs-based narrow-linewidth ECDLs onto a single chip. This novel laser (pictured above) is based on an innovative 2-step growth process. The concept can be adopted to realise mECDLs at different wavelengths, according to FBH.
Ultra-narrow linewidth AlGaAs/GaAs-based mECDLs emitting at 1064 nm (for iodine spectroscopy) and 778 nm (for 2-photon rubidium spectroscopy) have already been successfully demonstrated. Monolithic integration increases the thermal and mechanical stability of the lasers and allows for cost-effective production of wafer-level lasers for space-borne applications of quantum photonics.