BluGlass joins UCSB GaN consortium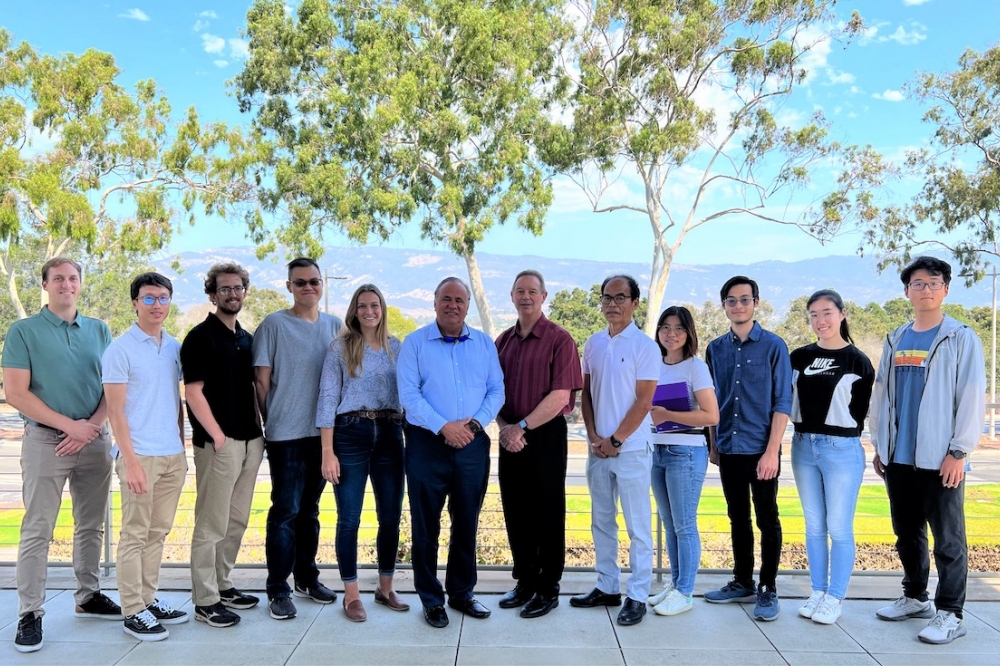 Invite-only SSLEEC membership provides access to University of California, Santa Barbara GaN facilities and expertise

Australian semiconductor developer BluGlass Limited has joined the University of California, Santa Barbara's (UCSB) Solid-State Lighting & Energy Electronics Centre (SSLEEC) consortium; recognising the company's innovation in RPCVD epitaxy growth, novel laser architectures, and longer- wavelength GaN devices.

The SSLEEC is an invitation-only collaboration between industry leaders and the University of California, Santa Barbara's GaN researchers, including blue-LED inventor and Nobel Laureate, Shuji Nakamura, and industry Professor Steven DenBaars.
The consortium focuses on the development of new semiconductor technologies for energy-efficient lighting, disinfection, advanced mobile displays, augmented and virtual reality, communication, and power electronics. The SSLEEC works in collaboration and across scientific disciplines to address the most challenging problems in critical and timely areas of research.
The SSLEEC have been researching materials growth, simulation, characterisation, device design and fabrication for high-efficiency LEDs and laser diodes for more than 15 years. It is one of the most successful business models between universities and industry partners in the sector, producing more than 150 patents over the past six years.
Consortium membership provides BluGlass with access to UCSB's world-class faculty, facilities, and specialist GaN researchers, which will be invaluable in accelerating product development roadmaps for its novel blue and green laser diodes.
Jim Haden, BluGlass president, said, "We are delighted to be invited to join the world's GaN industry and academic consortium, which is a testament to the cutting-edge development being conducted at BluGlass. Our membership enables us to leverage the expertise of industry pioneers Shuji Nakamura and Steven DenBaars; and to fast-track our advanced product roadmaps. It also enhances our credibility with potential customers and partners, reinforcing our expertise in GaN laser diodes."

"We are thrilled to be working with BluGlass, the world leader in RPCVD technology," stated Shuji Nakamura. Steven DenBaar's continued, "I believe that RPCVD technology has huge advantages for the next generation of GaN advanced semiconductor devices."

PIC International to return to Brussels – bigger and better than ever!

The leading global integrated photonics conference and exhibition will once again bring together key players from across the value chain for two-days of strategic technical sessions, dynamic talks and unrivalled networking opportunities.

Join us face-to-face on 18-19 April 2023
View the agenda.
3 for the price of 1. Register your place and gain complementary access to TWO FURTHER industry leading conferences: CS International and Power Electronics International.
Email info@picinternational.net or call +44 (0)24 7671 8970 for more details.