How integrated photonics can bring testing to point of care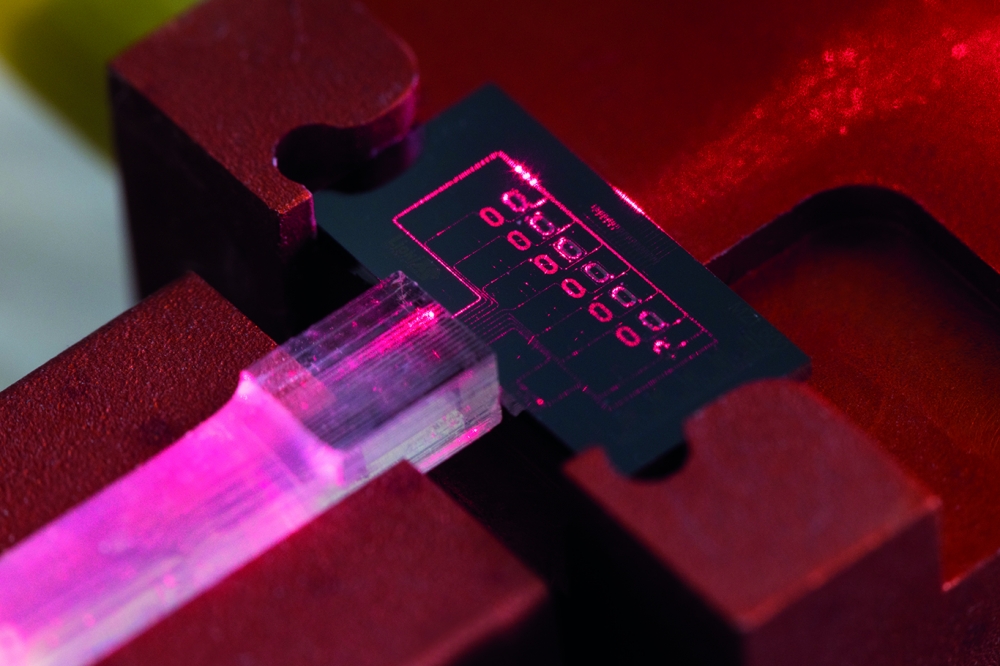 The world faces many healthcare challenges. Integrated Photonics is a new chip-like technology that has the promise to revolutionise diagnostics by integrating solutions that are small, scalable and affordable.
BY PHOTONDELTA
Post-pandemic, healthcare providers around the globe face unprecedented challenges in providing timely, affordable, and efficient healthcare in order to improve the quality of care and patient outcomes in both developed and developing countries. With an ageing population, it's been predicted by RIVM in the Netherlands that in order to keep up with the ever-growing demand for healthcare services, by 2050, 40% of the population will need to work in the sector.
The challenges facing healthcare today
In 2020, the World Health Organization (WHO) published a list of 13 urgent healthcare challenges for the next decade. The rising cost of healthcare in developed countries together with access to healthcare in developing countries are two major challenges to overcome in order to keep pace with global demand and make healthcare fairer.
Discrepancies in healthcare quality not only exist between rich and poor countries, but between different geographical regions within the same country. There are also environmental challenges to consider, such as access to clean water, and raising the profile of health within the context of climate change. This means global leaders need to improve air-quality and tackle climate change in order to reduce their negative impacts on our health.
Extreme weather events caused by climate change also have a direct consequence on our health, and can lead to malnutrition, the spread of infectious diseases, and global pandemics. If we learnt anything from COVID-19, it's that the world needs fast and effective solutions to halt the spread of viruses. But at the same time, with the global rise in less visible, non-communicable diseases (NCD), such as cancer and diabetes, we're also seeing an invisible epidemic which the WHO say adds up to 71% of the total annual death rate.
One way to address the gaps in patient outcomes is through more personalized healthcare. Why? It enables better treatment, which then leads to better patient care, but it also requires more effective diagnosis. In addition, preventative healthcare uses anticipatory measures to mitigate health problems before they arise. This includes things like education around healthy lifestyles to address issues such as obesity.
Clearly, something needs to be done now to meet the world's ever-changing healthcare needs. Action is needed throughout the care cycle, from healthy living and more effective diagnosis, to better patient monitoring during and post treatment. Tackling these challenges requires new approaches to healthcare, including the uptake of innovative and disruptive technologies to prevent, diagnose, and treat different medical conditions.