T&M Challenges & Opportunities Mirror Photonics 2022 Market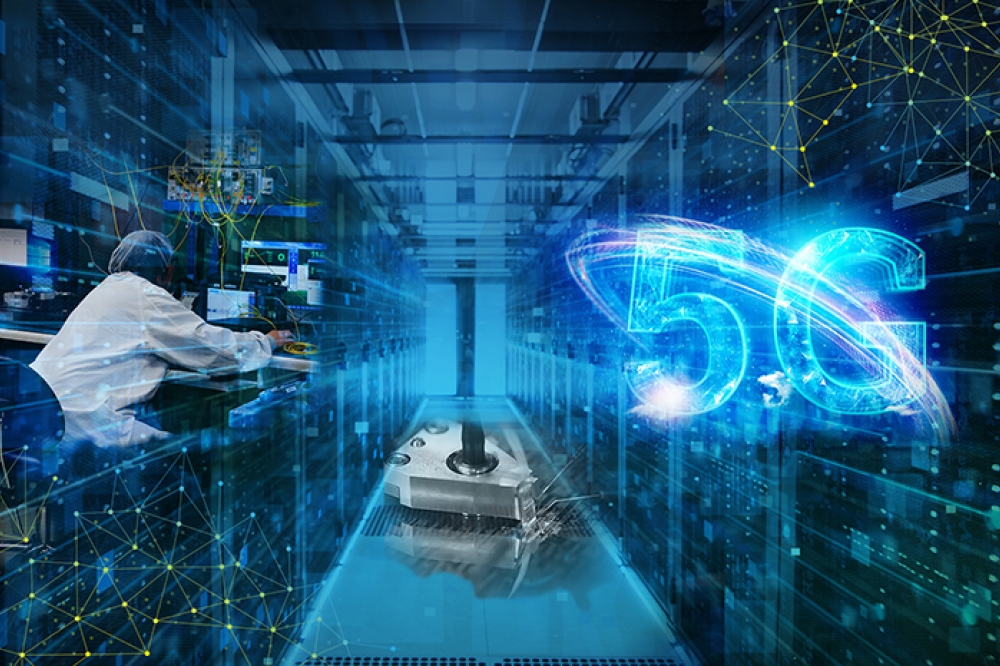 As 2021's fourth quarter nears, it's fair to consider how long the challenges affecting semiconductor and photonic supply chains will continue. A business unusual climate remains as the world struggles to overcome the protracted pandemic recovery. Insiders and analysts affirm faith in recovery while at the same time everyone appreciates that some companies can't offer a timeline to 'normal' while others seem to think it could happen any day.
PIC Magazine looks at the effects of the last 18 months and year to come through the perspective of EXFO's T&M experts. We spoke with Leo Lin, the company's Director of Manufacturing, Design & Research, about ongoing impacts and how unparalleled demand combined with shortages and supply chain disruptions have shaped business and will likely impact manufacturing through 2022.
PIC Magazine: A recent Light Counting report indicated that the first half of 2021 was a good year for most optical / photonic manufacturers. However, they predict component and resource shortages may hamper future sales. How has 2021 challenged EXFO? What will drive testing requirements through 2022?

EXFO: One of the sectors that has been adversely impacted by the global pandemic is the semiconductor industry. The Asian market is largely responsible for semiconductor production, and countries in Asia-Pacific have been hard-hit by COVID 19 and related restrictions, which has created component supply chain issues. Forming the perfect storm, demand for semiconductors has been rising sharply, fueled by increased requirements in the automotive industry and other manufacturing sectors -- including the telecommunications market.

At EXFO we have been able to weather the semiconductor supply chain storm by working diligently with our suppliers and finding multiple sources to meet our needs. In the short term, we have been fortunate that there has been minimal impact on our test equipment business.

Going forward, analysts are predicting recovery in the semiconductor industry which would relieve the pressures on manufacturers who are dependent on semiconductor availability. If, however, that recovery does not happen during 2022, many businesses will be facing adjustments - perhaps including creative redesigns of products to work around shortages. In what has proven to be an unpredictable and unprecedented time, businesses - including EXFO -- have had to be agile and adapt quickly to changing circumstances and we anticipate that will continue in the new year.

PIC Magazine: Product development around PIC/photonic-based sensors has grown due to device properties benefitting medical/diagnostic instrument developments. The pandemic showed we need faster, portable, more reliable testing that can rapidly reconfigure as new disease agents emerge. Light Counting also reported that it has tallied big sales tied to 400G transceivers, coherent modules, ROADMs, pump lasers and 3D sensing chips - Have these areas been 'hot' 2021 market drivers for you?

EXFO: Definitely. A particularly hot area for EXFO in view of current demand is PIC testing to support a new generation of transceivers including 5G wireless transceivers, 400G transceivers and coherent modules for high-speed networking. PIC technology has also increased in importance for diverse industry segments, especially optical communications, automotive LiDAR, and medical applications where large volume, precise production is required.
By using PIC technology to consolidate and integrate various components on a single chip, functionality can be increased while increasing density, reducing cost of production and lowering energy requirements. These improvements are attractive where manufacturers are striving to cost-effectively produce high volumes of photonic components with consistent performance and quality.

Component manufacturing testing in this production pressure-cooker is critical to ensure end-to-end compliance and reliability throughout the design, foundries, and packaging stage. There are often production bottlenecks due to the sheer volume of units and even multiple ports-per- unit needing testing. Fortunately, innovation in light coupling methods has made wafer-level testing possible for mass production.

Now testing must be a consideration from the design stage through production to ensure that the test process is simplified, test time per unit is reduced, and bottlenecks are avoided.
Innovation in PIC testing is being driven largely by the demands of high-speed networking, with up to 800G transceivers and data center consolidation relying on coherent modules today. With more functionalities being integrated into a single PIC, new functional tests like bit-error-rate (BER) or eye diagram are needed in addition to the conventional parametric tests -- even at the wafer and die levels -- in order to fully characterize these increasingly more complex PIC devices.
Beyond PIC transceivers, we also see some growing R&D activities and testing requirements around co-packaged optics for next-generation high speeds, automotive LiDAR for autonomous vehicles, and quantum communications for AI or machine learning applications. These new PIC applications use diversified technology platforms and PIC designs, and also bring new challenges to PIC fabrication and testing. More modular and scalable PIC production and testing solutions will be needed to support wide-ranging PIC designs and to create the economy of scale needed to ensure competitive cost structure and return on investment.

PIC Magazine: Bringing T&M automation to market for PICs has been a challenge. Yet in less than five years, a number of companies are now offering automated, production-grade T&M instruments, or are making continual strides. What are major hurdles (or opportunities) that T&M companies are facing as products and customer interests diversify?

EXFO: Test & measurement companies are striving to leverage automation to create full control of end-to-end testing from wafer and die to packaging, as well as to simplify configuration and test processes, and reduce time required between various test stages. That's a challenge because each application demands a unique PIC solution that's readily customized and quickly reconfigurable to optimize testing. Manufacturers need a turn-key solution that enables end-to-end testing in volume production settings.

EXFO continues to invest in automation and has made advances with flexible PIC test solutions that can scale to meet future requirements. However, no one test solutions provider can meet all PIC testing needs - from basic parametric measurements to full functional characterization - in today's market.

To best respond to varied customers with diverse product lineups, latest technology in ultra-high precision alignment systems, collision avoidance sensors, temperature control, machine vision, and electronic testing and photonics often need to be combined to provide a simple-to-use interface. EXFO has collaborated with other industry innovators to deliver customized solutions.

An example is EXFO's collaboration with component manufacturer AEPONYX and integrated electro-photonics probe system developer Maple Leaf Photonics (MLP) that delivered a custom PIC testing solution. EXFO has also worked with Hewlett Packard Enterprise (HPE) and MPI Corporation to create a unique turnkey PIC testing application.

PIC Magazine: Standards don't usually make headlines, but without them microelectronic device manufacturing would not be as foundational to today's competitive landscape as it remains. The uniformity and reliability of standards also enables interoperability, which is essential to a competitive landscape and product diversity. Are there emerging photonics standards that EXFO is advocating, and if so, could you please explain key benefits?

EXFO: Standards have always been important to the fiber optics industry to ensure that components produced by diverse manufacturers will interoperate compatibly in networks globally. And standards development and implementation will have an even more important role in the future given the exponential rate of innovation taking place in high-speed networking, data center evolution, and mobile networking.
The transceiver industry is a prime example where diverse types of transceivers are being produced within a complex ecosystem and supply chain, with hundreds of thousands of transceivers deployed in networks worldwide.

At this stage, there are no standards particularly related to PIC testing because it is such a new area, and PIC designs today are based on different technologies. However, as the industry evolves, we believe PIC technologies and designs will start to converge. And convergence in technology platforms typically leads to the evolution of standards over time.

As a key participant in the PIC ecosystem, EXFO will be a strong contributor to ongoing standards development. EXFO is currently a member of various industry associations and consortiums which are catalysts for collaboration. These include AIM Photonics, the European Photonics Industry Consortium (EPIC), and LUX Photonics all of which provide a constructive platform for discussion and cooperation between photonics industry participants.

PIC Magazine: 2020 and 2021 have proven to be challenging periods for businesses all across the supply chain. What challenges does EXFO see lying ahead for T&M or the phonics industry as a whole through 2021 and 2022?

EXFO:As mentioned earlier, the challenges of the past year have required agility and adaptability to meet unforeseen circumstances. The pandemic shone a light on the importance of flexibility: flexibility in sourcing components, flexibility to automate processes and testing to support remote applications, and even flexibility in increased employee work-from-home options.

Despite the challenges, network transformations continue around the world at a rapid pace. Demand for bandwidth has become even more apparent as more people are home-based and need reliable connectivity 24/7.
High-speed networking up to 800G and even 1.6 Terabits is rapidly approaching, and 5G deployments are well underway. The bandwidth surge is continuing and network equipment manufacturers, component manufacturers, and test and measurement equipment suppliers will all feel the demand growth.

As in all challenging times, the roadblocks of supply chain shortages and the need to adopt new business processes have fueled innovation. Trends that EXFO identified in an article in PIC Magazine's June 2021 issue will continue into 2022 and beyond. Those include automation, designing for end-to-end testing, customization, integration, and collaboration.



PIC International to return to Brussels – bigger and better than ever!

The leading global integrated photonics conference and exhibition will once again bring together key players from across the value chain for two-days of strategic technical sessions, dynamic talks and unrivalled networking opportunities.

Join us face-to-face on 18-19 April 2023
View the agenda.
3 for the price of 1. Register your place and gain complementary access to TWO FURTHER industry leading conferences: CS International and Power Electronics International.
Email info@picinternational.net or call +44 (0)24 7671 8970 for more details.