OSA BECOMES OPTICA, THE SOCIETY ADVANCING OPTICS AND PHOTONICS WORLDWIDE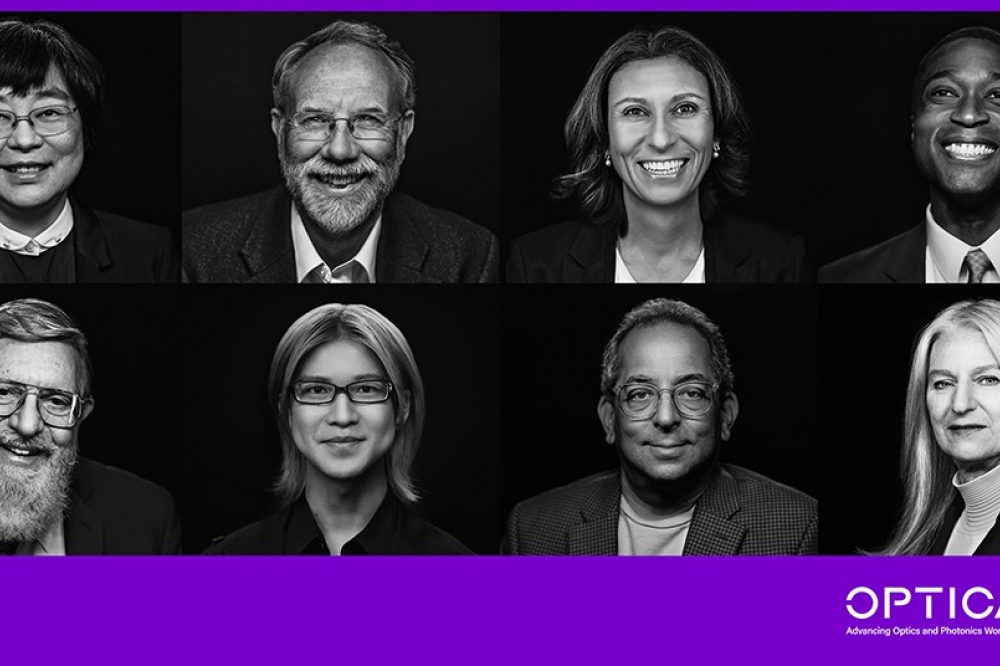 New brand honors the organization's legacy, reflects who it has become, and positions it for the future.

Today marks an historic day for OSA, as the organization changes its name to Optica, the Society advancing optics and photonics worldwide. Its new name reinforces the Society's position as the leading forum for advancing light science and technology. It also reflects its diverse, global community.

Optica was founded in 1916 to promote the generation, dissemination and application of knowledge in optics or light science. Since that time, both the discipline and the Society have grown. While the generation, detection, direction and modulation of light remains at the core of optics, the field has expanded to include light-enabled technologies ranging from modern communications, imaging, and sensing – or put another way, photonics. With its new name, the Society is well-positioned to further advance optics and photonics to solve some of the world's most challenging problems.
Started as a regional organization in the United States, Optica now encompasses a community that is 432,000+ large, representing 93% of the world's countries. Optica President, Connie Chang-Hasnain, said: "When the organization began more than 100 years ago, it was primarily focused on supporting a small group of members and companies in America who were working on technologies like lens design and photography. Today the optics and photonics industry has grown exponentially. The field has evolved and now includes metamaterials, ultrafast laser science, quantum technology, 5G networks, and many other technologies. As a champion of the field, our organization's name must reflect the work being undertaken and the people performing the work. Now is the time for our name to change to one that honors our legacy, is true to our present and embraces our future."
Elizabeth Rogan, Optica's CEO, said: "Our new name was developed in collaboration and consultation with our community. We knew it was critical to choose a name representing who we have become and possessing a strong strategic fit for our next chapter. Optica works on so many levels – it's already a well-known name due to our highly-regarded journal, it's geographically neutral, and it translates well in many languages."
Satoshi Kawata, Optica's 2022 President, agrees the new name is the right one: "Our new brand signals who we have become and propels us toward where we are going. It enables us to deliver on our goals including upholding excellence, empowering discovery and innovation, connecting our community and advocating for those in our field."
As the organization embraces its new brand, it will be introducing new programs and services. For example, starting in 2022, Optica members who reside in emerging market countries will be able to participate in the Society's in-person and virtual meetings for free. Offering waived registration removes significant financial barriers for these members and ensures learning, connecting and sharing is accessible to everyone.
In conjunction with the launch of Optica, a visual celebration of the extraordinary diversity of its global community was created. This collection, called Faces of Optica, includes close to seventy portraits of people from nine cities in Asia, Europe and the USA captured over the last three months by renowned portrait photographer Sam Barker. Visit optica.org/faces for more information and to view the full gallery of images.
About Optica
Optica (formerly OSA) is dedicated to promoting the generation, application, archiving, and dissemination of knowledge in optics and photonics worldwide. Founded in 1916, it is the leading organization for scientists, engineers, business professionals, students, and others interested in the science of light. Optica's renowned publications, meetings, online resources, and in-person activities fuel discoveries, shape real-life applications and accelerate scientific, technical, and educational achievement.

For further information, please contact mediarelations@optica.org.