QuiX Quantum Brings Photonic Processing To Quantum Dots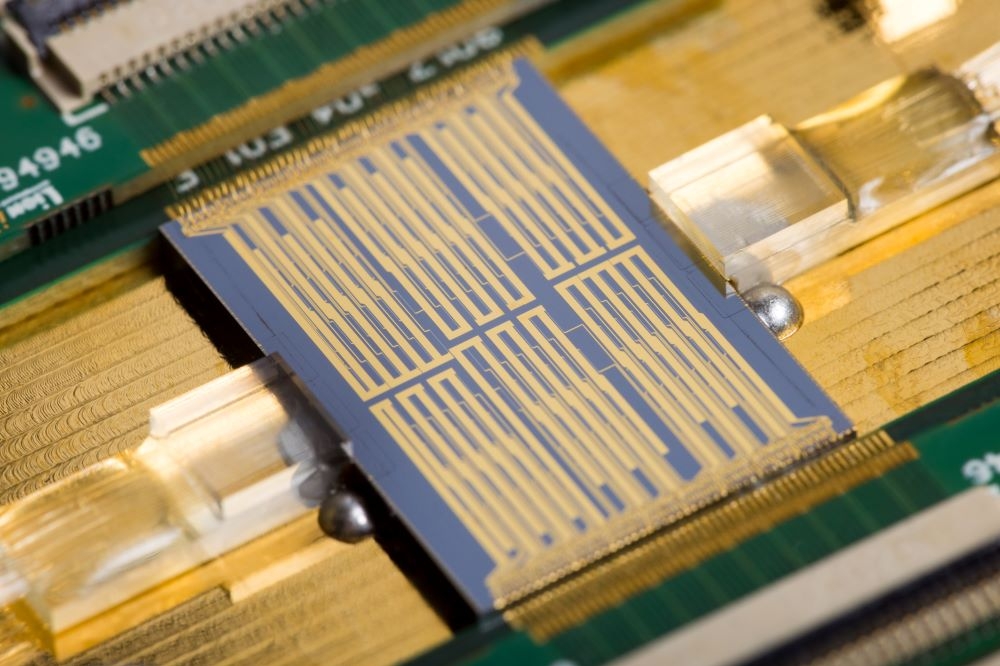 QuiX Quantum, in photonic quantum computing hardware, today announces a new product line of quantum photonic processors, which are compatible with quantum light sources in the near-infrared wavelength range (900-970 nm), including InGaAs quantum dots. This product line complements QuiX Quantum's existing offerings of quantum photonic processors at telecom wavelength, and near-term quantum computers. The processor offers the record specifications that have become a hallmark of QuiX Quantum's devices.

Quantum computing will revolutionize the way we process information, in fields such as machine learning, chemistry and finance, because of its ability to outperform supercomputers at certain computational tasks. A quantum photonic processor is a device that can be used to manipulate light for computations. Such processors are the heart of a photonic quantum computer - a quantum computer that uses particles of light as the basic information-carrying units.
With this new product, QuiX Quantum extends its product portfolio by adding the 900-970 nm operation wavelength range to the 1550 nm processors product line and the NISQ computing system.This addition enables integrated quantum photonic information processing using the high-end single photon sources available at that wavelength range, including InGaAs quantum dots. The details of the processor are disclosed in a scientific publication available on the arXiv repository.
"The launch of our 900-970nm productline confirms the vast range of applicability of QuiX Quantum technology forquantum applications" says Jelmer Renema, CTO of QuiX Quantum.
PIC International to return to Brussels – bigger and better than ever!

The leading global integrated photonics conference and exhibition will once again bring together key players from across the value chain for two-days of strategic technical sessions, dynamic talks and unrivalled networking opportunities.

Join us face-to-face 28th – 29th June 2022,
View the agenda.
3 for the price of 1. Register your place and gain complementary access to TWO FURTHER industry leading conferences: CS International and SSI International.
Email info@picinternational.net or call +44 (0)24 7671 8970 for more details.
*90% of exhibition space has gone - book your booth before it's too late!