IQE: Strong Progress In 2021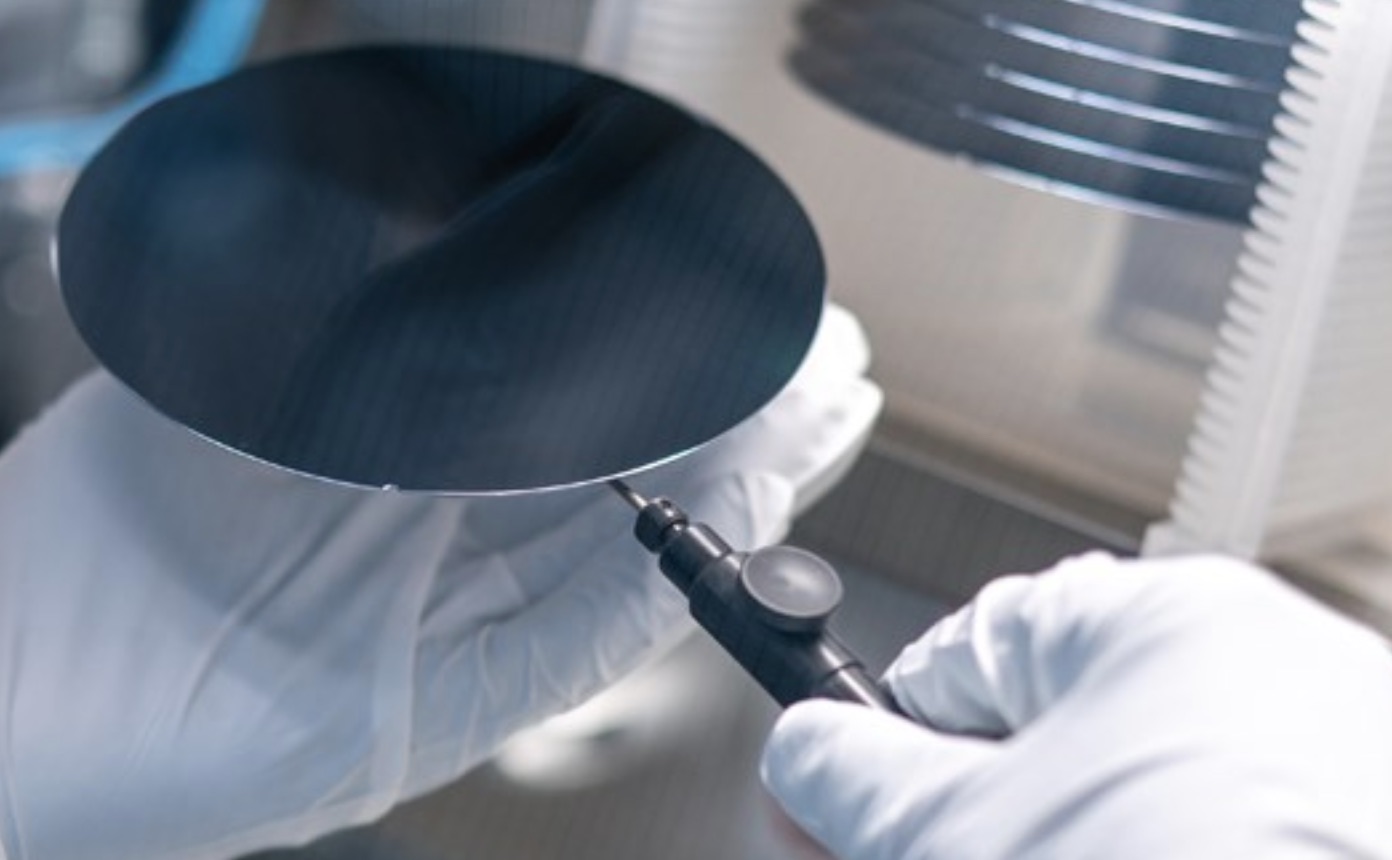 Strategic realignment a priority for 2022, says new CEO
Compound semiconducor wafer firm IQE nas announced its results for the full year ended 31 December 2021.
Group revenue for FY 2021 was down 13 percent to £154.1m (FY 2020: £178.0m). With the majority of revenues being earned in USD, IQE says that on a constant currency basis, group revenue was down 7 percent at £165m, in line with the November 2021 trading update of £164m.
Adjusted EBITDA of £18.7m (FY 2020: £30.1m) on a reported basis is equivalent to £25.0m on a constant currency basis. The constant currency EBITDA margin of 15 percent was in line with the November 2021 trading update of c.15 percent margin. The year-on-year fall in margin is mainly related to the group's operational gearing. The group plans to improve its profitability going forward through a global site optimisation programme and growing margins by achieving higher volumes and hence economies of scale at its strategic site locations.
There was a reported operating loss of £20.0m (FY 2020: (£5.5m)) derived as a result of the trading performance and a number of one-off exceptional items, with an adjusted operating loss of £6.5m (FY 2020: £5.4m profit).

Wireless revenue of £83.2m (FY 2020: £94.2m) was down 12 percent year-on-year on a reported basis and down 6 percent on a constant currency basis. Strong growth in demand for wafers used in 5G handsets and WiFi 6 routers, resulted in an increase of 19 percent year-on-year for Wireless GaAs. This growth was offset by a reduction in demand for GaN wafers used in 5G infrastructure, with revenue down by 49 percent year-on-year. After a strong performance for GaN in 2020 resulting from the initial wave of 5G mMIMO base station deployments, particularly in Asia, delays to further global deployments were experienced in 2021. A multi-year replacement cycle is still anticipated for 5G infrastructure, including strong anticipated GaN content.

Photonics revenue of £68.1m (FY 2020: £81.6m) was down 17 percent year-on-year on a reported basis and down 11 percent on a constant currency basis. VCSEL revenue for 3D sensing applications was down by 19 percent as a result of smaller chip sizes.
IQE says it maintained strong market share in its key supply chain and remains well positioned for future product evolutions. Delays were experienced in certain aerospace and security orders, with Infrared revenues down 8 percent year-on-year. This represents a change in phasing, with no anticipated loss of market share. InP and other revenues were up by 16 percent, predominantly due to strength in datacom and telecom markets as well as new growth areas of sensing.

CMOS revenue of £2.8m (FY 2020: £2.2m) was up by 28 percent year-on-year, adding scale to IQE's silicon epitaxy operation which is important to the integration of compound semiconductors on silicon.

Americo Lemos, CEO of IQE, said: "In my first few months I have been very impressed by the quality of IQE's people, technology and customers. As the only global outsourced epitaxy provider and a leader in our field, IQE is uniquely placed to capitalise on major technological trends while navigating a challenging external environment.

"To secure this growth, we must first build a commercial engine that is orientated to our end markets, focussed on our customers and aligned with our technology innovation. My vision is to grow IQE through multiple strategic and long-term customer relationships. We will be developing this strategy more fully during 2022 and I look forward to communicating further in due course."
Highlights
Hghlights of the full year include consolidation of US MBE production at IQE's larger and more scalable North Carolina site (following the planned closure of Pennsylvania site in 2024). And closure of IQE's Singapore site by mid-2022 realising c.£4.8m per annum of cash savings as part of the MBE consolidation plan. The company also completed the acquisition of minority interests in IQE Taiwan Corporation in December 2021
IQE signed a long-term strategic collaboration agreement signed with GlobalFoundries in Q4 2021 to develop vital GaN on Si technologies for mobile and wireless infrastructure applications. IQE also signed a multi-year strategic partnership in Q3 2021 with a major semiconductor foundry to develop epiwafers for 5G small cells in Asia
Other developments included: expansion of VCSEL portfolio with turnkey IQVCSEL product line, with initial deliveries made to multiple customers; key power and reliability milestones for IQDN-VCSEL technology for advanced sensing applications at longer wavelengths on 150 mm GaAs substrates; and scaling of VCSEL on Ge technology (IQGeVCSEL) to 200 mm in support of broader adoption of 3D sensing
Outlook

Looking ahead, the Group is completing a full review of strategy under new CEO, Americo Lemos. The refreshed strategy for the group will be completed and communicated in H2 and will be focussed on the key principles of:
Operations remain resilient in 2022 to the challenging macro-economic and geopolitical backdrop. The Group continues to monitor and work to mitigate potential headwinds in global semiconductor supply chains.
In 2022 the group will focus on building a platform for growth to deliver further progress in 2023 and beyond. Overall, IQE expects to grow revenues by a low single digit percent in 2022 (at constant currency), with growth weighted towards H2. At this level, thegGroup anticipates a similar adjusted EBITDA margin percent to 2021 (at constant currency). Capital expenditure of £10-15m is expected on PP&E and £6-8m on capitalised intangibles relating to development costs and IT transformation.
PIC International to return to Brussels – bigger and better than ever!

The leading global integrated photonics conference and exhibition will once again bring together key players from across the value chain for two-days of strategic technical sessions, dynamic talks and unrivalled networking opportunities.

Join us face-to-face 28th – 29th June 2022,
View the agenda.
3 for the price of 1. Register your place and gain complementary access to TWO FURTHER industry leading conferences: CS International and SSI International.
Email info@picinternational.net or call +44 (0)24 7671 8970 for more details.
*90% of exhibition space has gone - book your booth before it's too late!